Scan & Save Action

Scan & Save reduces the time it takes to open an image-editing application whenever you want to scan. This concept is also good for creating a directory of invoices, receipts or checks. To set up the Scan & Save Action, please perform the following: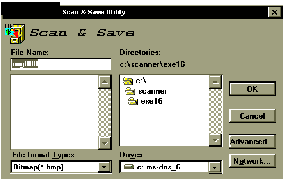 Figure 8. Scan & Save dialog box.

1.Using your mouse's right button, click an available UNDEFINED icon from within Action Manager.
2.Enter an Action Name within the Action Name field. For example, if you are scanning to PhotoMagic, type in PhotoMagic as the Action Name.
3.Under the heading Action Definition and inside the Application field, choose the SCAN & SAVE ACTION as the application (see Figure 9 below).
4.Within Settings, choose the appropriate setting: either B/W, GRAY (DEFAULT) or HALFTONE. Ifyou have a color scanner, choose the COLOR setting file.
5.Under the heading Dependent Application, choose the imaging program where you want to scan to. Note: Windows Paint is set as the default (see Figure 9).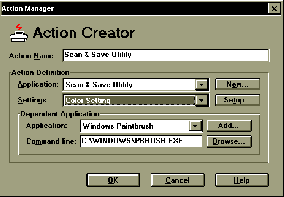 Figure 9. Setting up the Scan & Save Action
6. Choose SETUP to the right of Settings to set the Scan Mode, Scanning Area, Resolution, Brightness and Contrast (see Figure 13).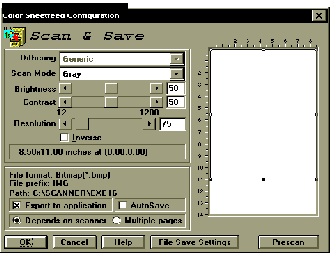 Figure 13. Scan & Save imaging options dialog.
7. After you've selected the correct Scan Mode and Resolution, choose FILE SAVE SETTINGS located to the right of the HELP button.

8. Inside the File Save Settings dialog box (see Figure 14), choose the drive and directory where you want to save your scans.

9. Choose the File Prefix and file Format. Note: Scan & Save only supports BMP, PCX and TIF image formats. If you're scanning to Windows Paint choose the file format as BMP.

10. After designating a different Drive, Target directory, File Format and File Prefix, click OK to save the changes. If the below predefined options don't need changing, click CANCEL.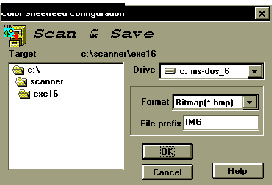 Figure 14. File Save Setting dialog box.

11. Click OK to reenter Action Creator

12. Click OK to reenter Action Manager.

13. Put a picture into your scanner and double-click the Scan & Save Action to run it.
---